With more than half a decade of industry experience

Quality Renovations & Tiling at reasonable Prices

Fully Licensed & Insured Tradesmen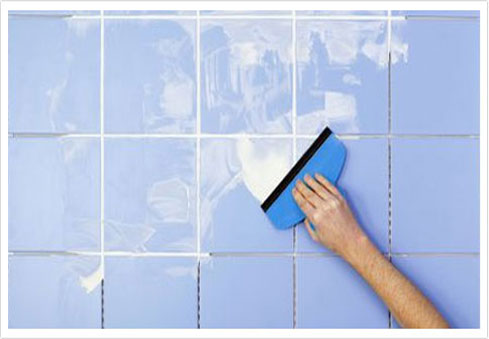 Regrouting
Tile regrouting is a repair & maintenance solution used on existing tiled areas. Tile regrouting is an alternative to retiling. Regrouting thoroughly improves the appearance of any tiled area that has suffered years of daily traffic or wear & tear. Regrouting is suitable to almost all tiled areas.
From showers to bathrooms, laundries, kitchen splashbacks to tiled floors. Regrouting can bring back that fresh clean look to any tiled area at an affordable price to suit all budgets, definitely for a small portion of the cost to replace tiles.
Often tiles are in perfect condition but grout begins to crumble and comes away leaving the area looking dull and untidy. If this sounds like your bathroom, we suggest it's time to regrout. Regrouting offers numerous benefits over retiling. Tiled areas look as new for a fraction of the cost, & your bathroom is only out of action for 24 hours, not weeks.For anyone thinking of selling – regrouting aides in a well presented property that can add thousands to the selling price, plus a quicker sale.